Building skills, improving futures
We believe that we have a responsibility to empower South Africa's youth through education and skills development.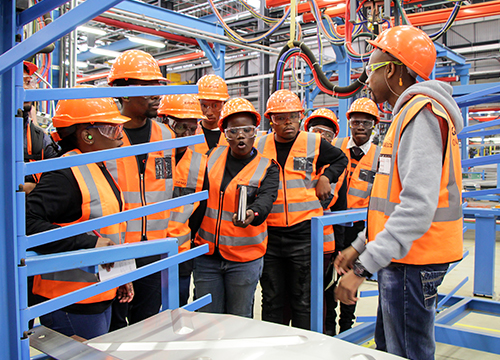 Over a 10-year period, we have committed to train and develop 19 000 youth through bursaries at universities and TVETs, learnerships, apprenticeships, internship, Short Learning Programmes, Railway Introduction Course, Technical skills programme, work readiness and entrepreneurship. This will assist in closing the skills gap in engineering, artisans, technicians, technologists and other areas.
In order to deliver on our commitment, we have built a world class training centre and also partnered with local training centres, TVETs, universities, SETAs (Skills Education Training Authorities) and other centres of excellence. Together with these organisations, we are helping to nurture the next generation of skilled and capable employees who will not only improve their own futures, but also the futures of their families, communities and our larger society.