Economic development policy
At Gibela, our approach to economic development is simple: we strive to improve the lives of South Africans, especially young South Africans, in any way we can.
This means that we are always working towards employing local job seekers, developing a strong supply chain of local businesses, contributing to education and skills development, and improving the living conditions of the people near our operations through community development projects.
Our economic development policy has four main elements: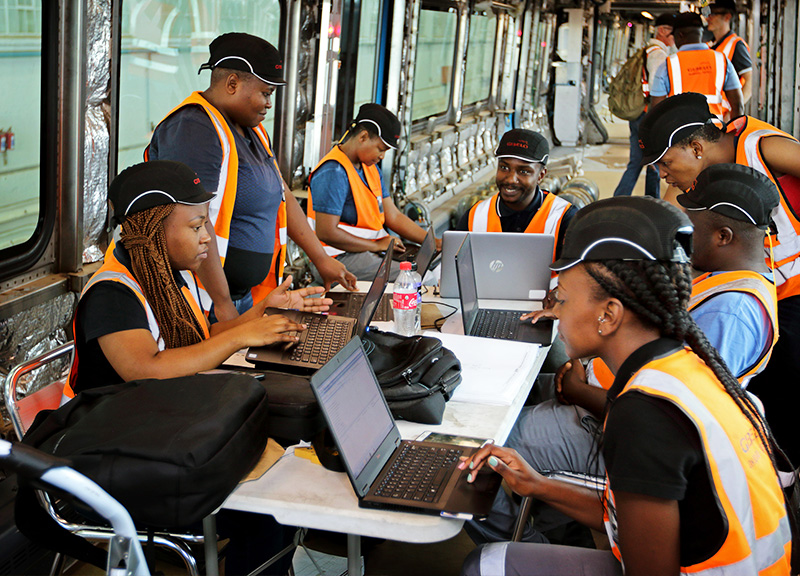 Localisation: Reviving local manufacturing industries by focusing our attention on the businesses working near us.
Enterprise development: Creating sustainable businesses in the rail sector that are able to grow and create jobs.
Skills development: Developing rail-related skills and building the capacity of employees throughout our supply chain.
Job creation and capacity building: Unlocking our communities' economic potential through job creation and capacity-building programmes.
To find out more about our approach to economic development, please read our full economic development strategy.